Our Story
Our story isn't much different than your own, and as strange as it may sound, that's what sets us apart. For over 20 years, our families have called the North Helena Valley home. We have watched the rapid residential development, been a part of the neighborhood, and sent our kids to Jim Darcy Elementary school just down the road. And that is where our story begins. In 2000, our kids started school and became fast friends in first grade, and as they say: the rest was history.
As the valley continues to expand and develop, we noticed something: although the residential area continued to grow, very little development was taking place commercially. With kids and full-time jobs, we identified two missing must-haves in our daily routines:
Caffeine! Just what we need to get through the morning, and
Pizza! A family favorite as a dine-in treat or easy pick-up for those action-packed days
As we discussed a way to address these unmet needs, we knew that the restaurant we envisioned would provide quality Montana service and down to earth atmosphere that would bring people together. At Moose Junction, we love to give back, serve an all-around high-quality experience, and "moose around" just a little bit. In March of 2016, our doors officially opened as Your Neighborhood Coffee & Pizza Shop.
We are honored to be part of the Helena community and have been humbled by the support of our loyal guests.
Our Partners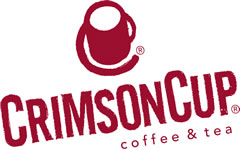 Crimson Cup, based in Columbus, OH, has been delivering coffee and community since 1991. Their cuppers travel the world, getting to know the coffee and the growers before they purchase. They import only the world's finest coffee beans, carefully roast them by hand, and pride themselves on delivering the best product available. This innovative company is staying in front of the latest coffee trends by dedicating resources to consumer research, hands-on training, experimentation, and by inspiring entrepreneurship among privately owned coffee shops across the country. At Moose Junction, we are bringing award winning and ethically sourced coffee to the Helena Valley.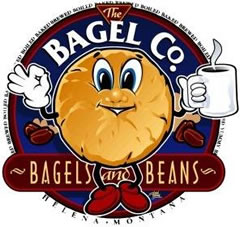 The Bagel Co. is a Helena favorite, and we have partnered with them to bring breakfast (and a few other ingredients) to the valley! The Bagel Co. provides Moose Junction with authentic, New York Style, water boiled bagels. Featured in 'Montana Magazine,' The Bagel Co. mixes and bakes from scratch daily using the finest ingredients available. As we were creating our handcrafted pizzas, we scoured the city for the best pizza dough we could find. Lo and behold The Bagel Co. was willing to work with us to create the perfect hand tossed crust to perfect the pizzas you love.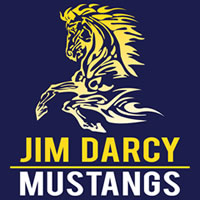 Jim Darcy Elementary School sits practically in our backyard, they are our neighborhood school. Yes, our community extends further than the reaches of Jim Darcy, however, it is this school that has brought so many of us together. Having been a part of the Jim Darcy community for over 15 years, our families are constantly looking for ways to support local education. Our goal is to offer support to the school that will allow them to continue providing opportunities for students that will further their education on a journey of life-long learning, while creating a place for each and every student to be safe, respected and successful.
What Our Customers Are Saying
"The staff are very friendly and polite. Thank you for the wonderful food, beverages, and service. We will be back." Jenne
"Wonderful food and excellent service!! If you want great pizza and delicious drinks, this is your place!!!" Amanda
"So. Stinking. Good! People are friendly, service is fast, and everything is delicious!!! My new favorite spot for sure." Katie
"Where is the support group for addicts?" Meagan